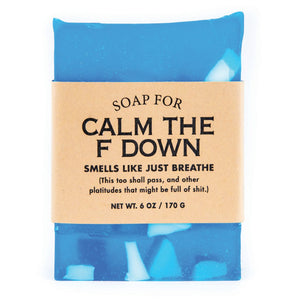 Whiskey River Soap Co.
SOAP FOR CALM THE F DOWN
Regular price
$3.40
$0.00
Unit price
per
Calm your tits.
Yeah, yeah, everything is going to hell in a hand basket but come on, man! It's like yoga time. Meditation hour. So put those rainforest sounds in your AirPods and take a breather. Because I expect you in full keg-stand mode at my zoom rager later! 


Rain Stick (Ocean) Scented
---